Lights in the Woods
is an interactive web site coded entirely with HTML/CSS with an FTP. The site is an interactive suspense style game with multiple endings.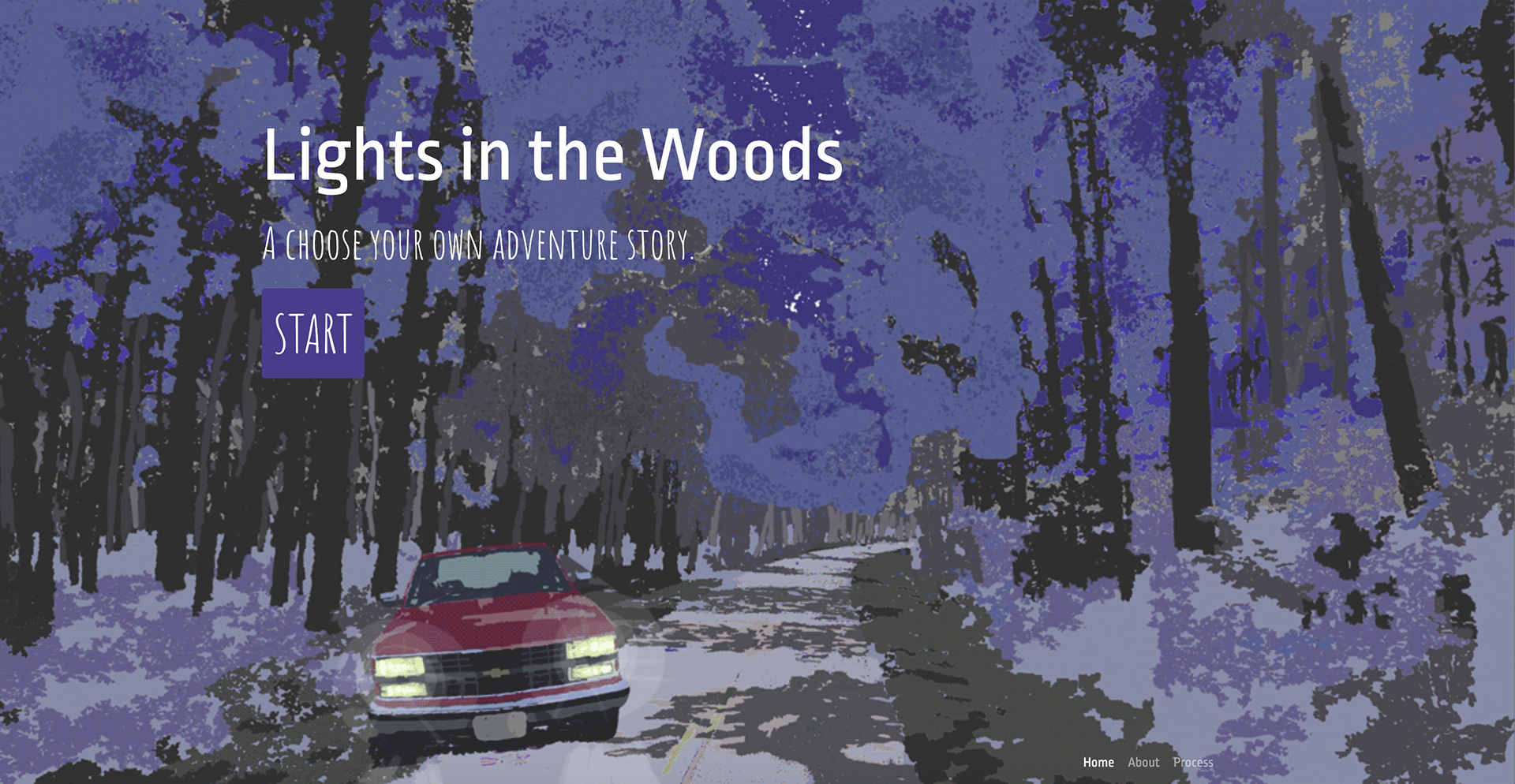 The story follows a young man who gets lost in the backwoods of the Everglades late at night and wanders off the road in search of help. As he goes deeper into the swampy woods, he encounters strange happenings.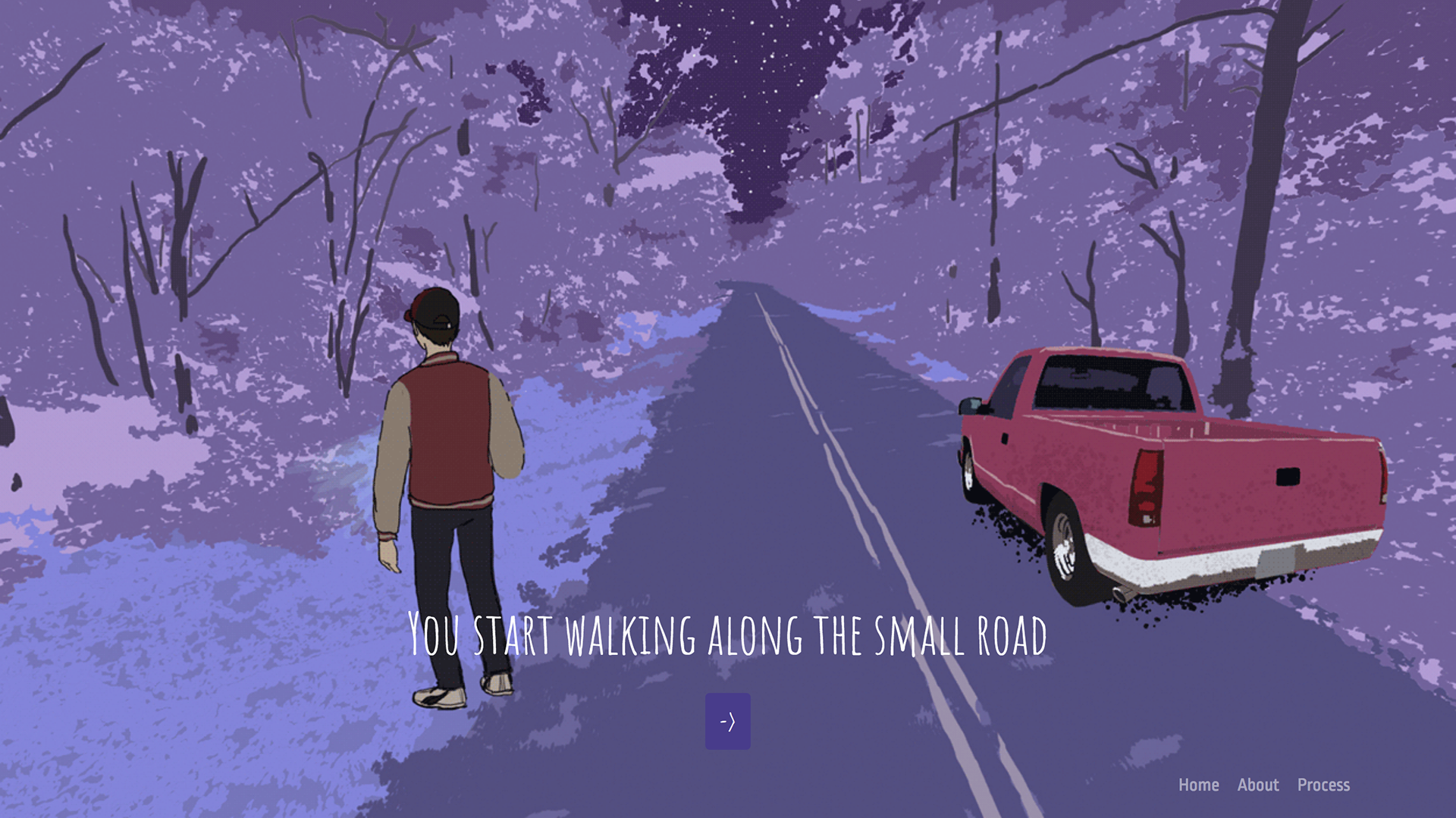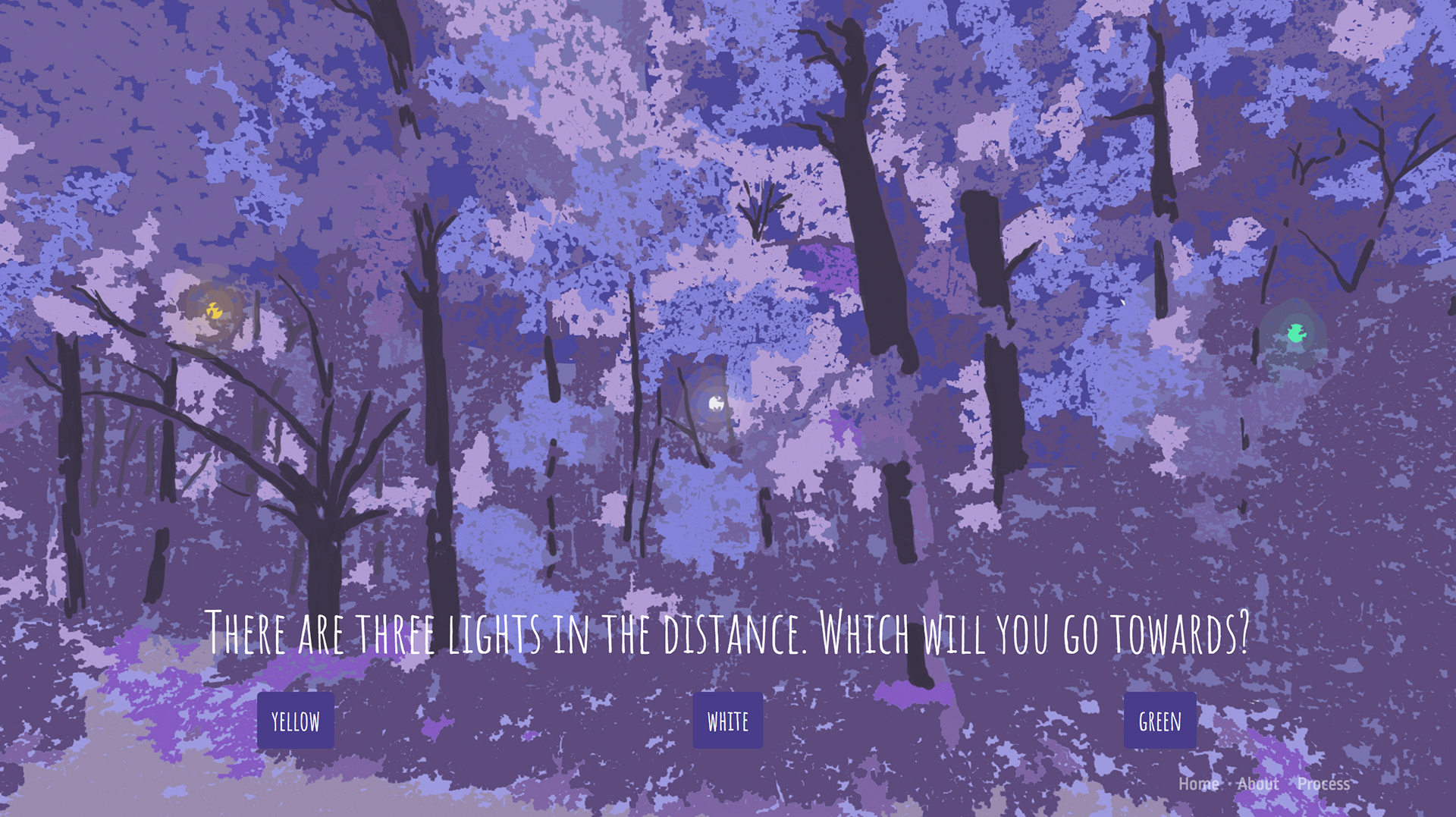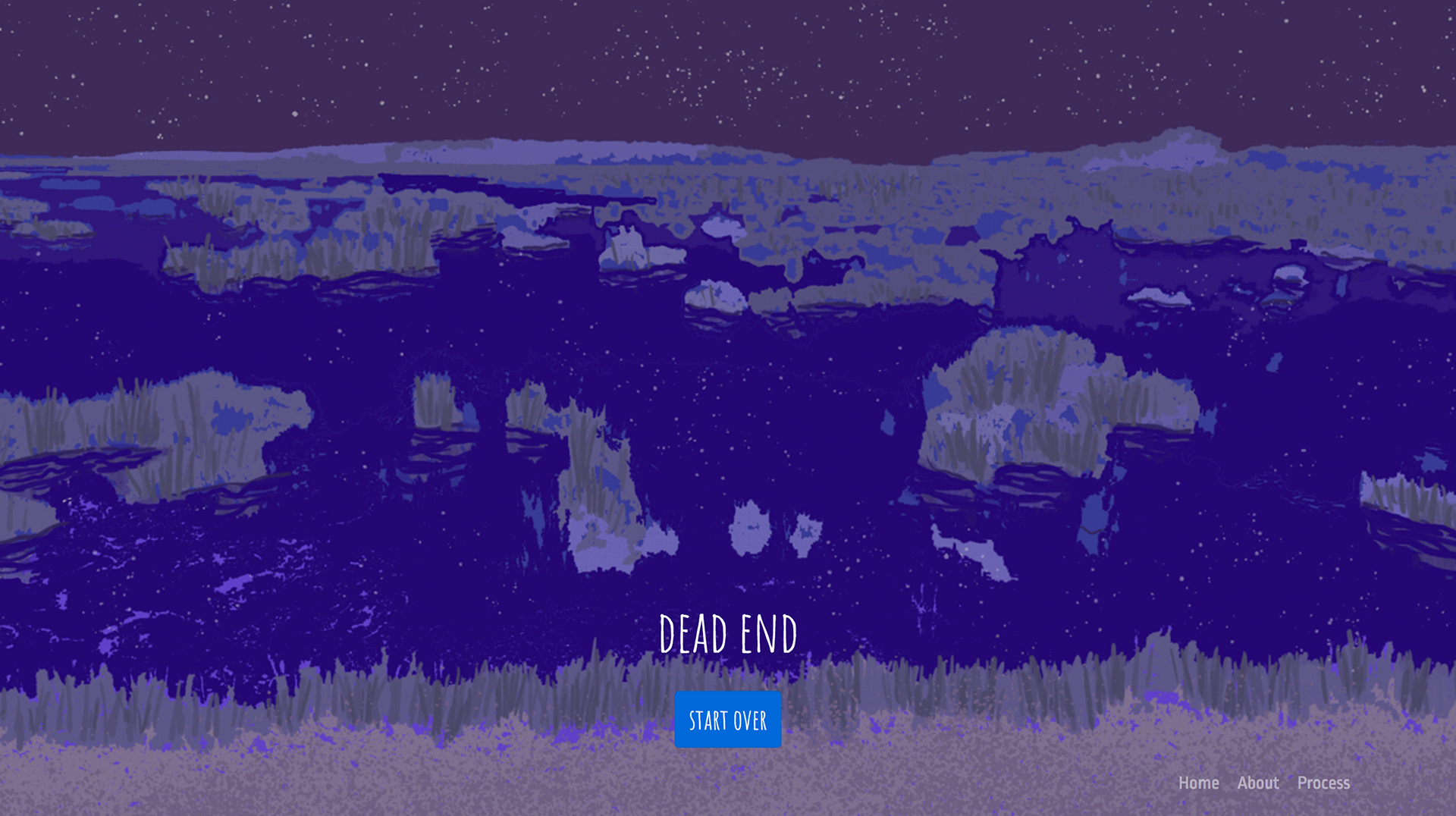 The process for mapping the website to have multiple endings required an extensive wireframe and storyboarding. A sample of the early process is shown here: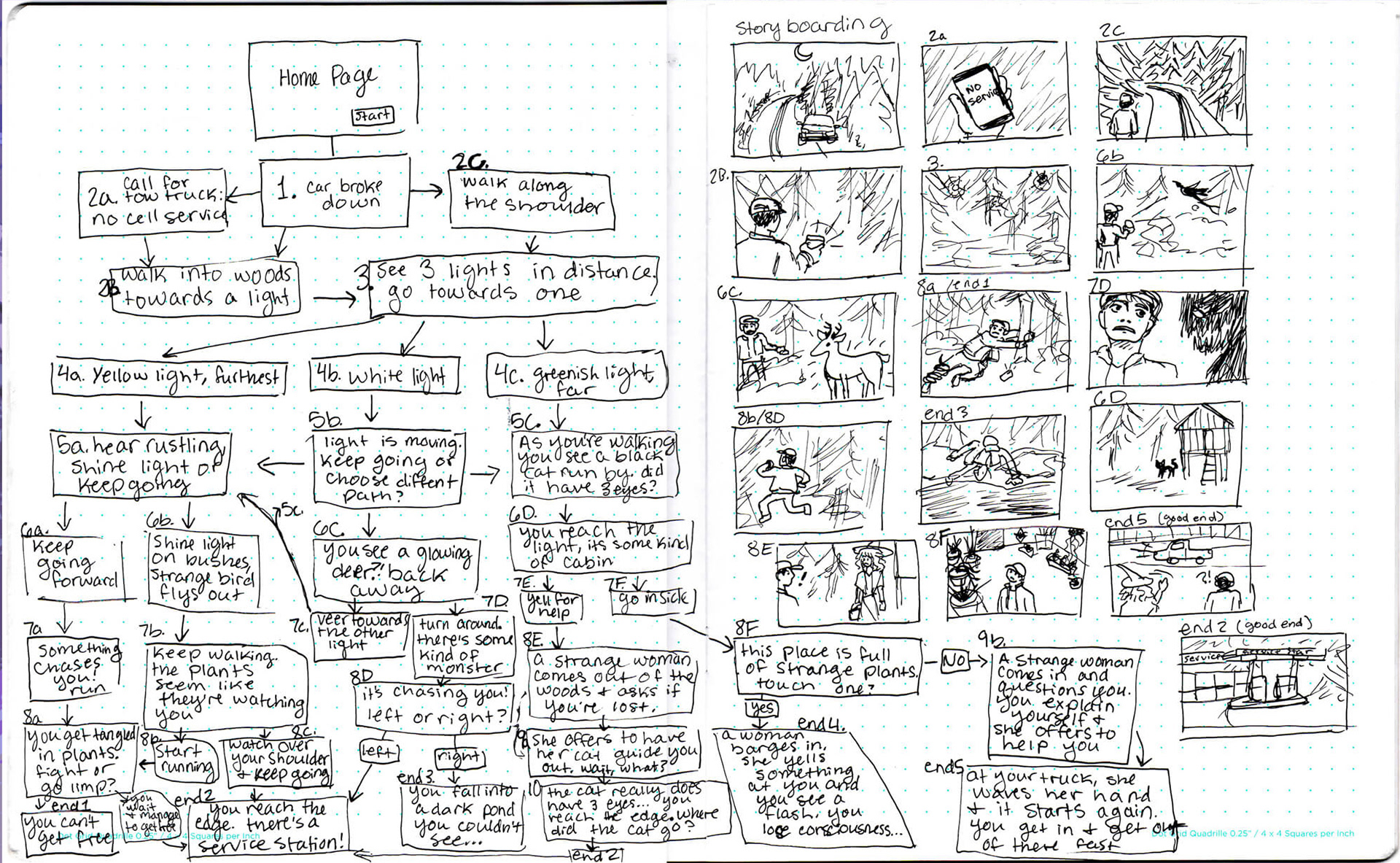 Samples of the website's code can be seen below.